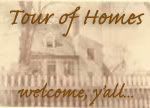 *Update: For everyone who wanted to know the color of the walls, it's Ralph Lauren's Tangier Island. In some lights it looks slightly yellow, in others it looks slightly tan. It's really sort of a camel color. Regardless, it goes well with almost any accent color. I love it so much I repainted almost my entire house in it! And for those of you who've made such nice comments about my home, IT'S FOR SALE! Buy it, Buy it! :)
I hesitate to write this because I'm going to sound a little like a stalker, or even a peeping Tom, but I love to take walks at night and look into my neighbors' windows. With their lights on, I can see the inside of their homes--their family rooms or dining rooms--and catch a little glimpse of their lives.
I feel like I know someone better once I've seen her home, and her decor, and the way she lives. And on the more practical side, looking at other people's decorating gives me ideas for my own house. (Sometimes it's more like ideas of what
not
to do in my own house!) So since there are many of you I won't get to meet this side of heaven, here's a snapshot of my home--and then the next time you hop on over here, we can pretend you're really sitting at my kitchen table with me, drinking a diet Coke and eating a brownie (or two--or the whole pan, which is more likely!).
This is the first thing you'll see when you walk up the sidewalk to the front door. One of our volunteers in the student ministry at our church made this for us and left it at our front door, a long time ago. We've brought it with us each time we've moved. It reminds me that God
has
blessed this house, and to be thankful for the people who enter my front door. It's also great for holding up the Carolina Jasmine.
I'm a paint-aholic, and I can never let my front door live in its original coat of paint! I painted this one black shortly after we moved in, and then my husband installed the glass door when I told him I needed to be able to see fall out the front door when it arrives. And that would be me, the photographer:)
This is where the blogging
mania
magic happens. The kitchen cart was once a microwave cart from Wal-Mart, which also served as our first entertainment center to hold our first TV. Then we moved, and I painted it red and stuck rooster wallpaper on it. It used to hold cookbooks, but now it's the throne for my Mac. If you're not a Mac owner, you won't understand the throne reference. :)
I obeyed
Boomama
and didn't pick up the toys and shoes littered throughout the room. Besides, with three children four years old and under, the odds that I could pick up the room and snap the picture before somebody messed it up again are slim. The leather chair is a recent addition, thanks to
Leslie
. It's officially Daddy's Chair, but we all love it. The boys love to snuggle up together and watch cartoons in the morning. This is Family Central in our house--it's where the stuff of life happens.
This is another instance of my insane need to paint all surfaces. The kitchen cabinets begged to be a different color, and I happily obliged. The counter space is marginal, but it's a nice central kitchen that is open to the rest of the house, and it's stocked with tons of diet Coke. In my book, that's all a kitchen needs. (You can tell how low cooking falls on my priority list, by the simple fact that my comments about my kitchen center around the paint on the cabinets!)
So many of you have prayed for our sweet little Addison, so I wanted to show you a picture of her sweet little room! The bedding and decor are Wendy Bellissimo, from Babies R Us, and every time I walk into her room and catch a glimpse of all the pink, and bunnies, and generalized
sweetness
, I get downright tickled all over again that I have a little girl!
My backyard is tiny, there are two pitiful little trees in the front, and we have no shade whatsoever. HOWEVER, I can live with this sad landscaping simply because I have a tub fit for some serious bubble baths! I've read more books in this tub than I did in four years of college, and my habit has led my husband to rename our water bill, "The Bath Bill." I think I'd need counseling if I had to go without it.
Well, now that you've had a peek around, next time you come over, be sure to bring the diet Coke, and I'll bake you those brownies!